CENTRAL FLORIDA CHRISTIAN CHAMBER OF COMMERCE
Chamber With Us
We Build Kingdom | Business | Community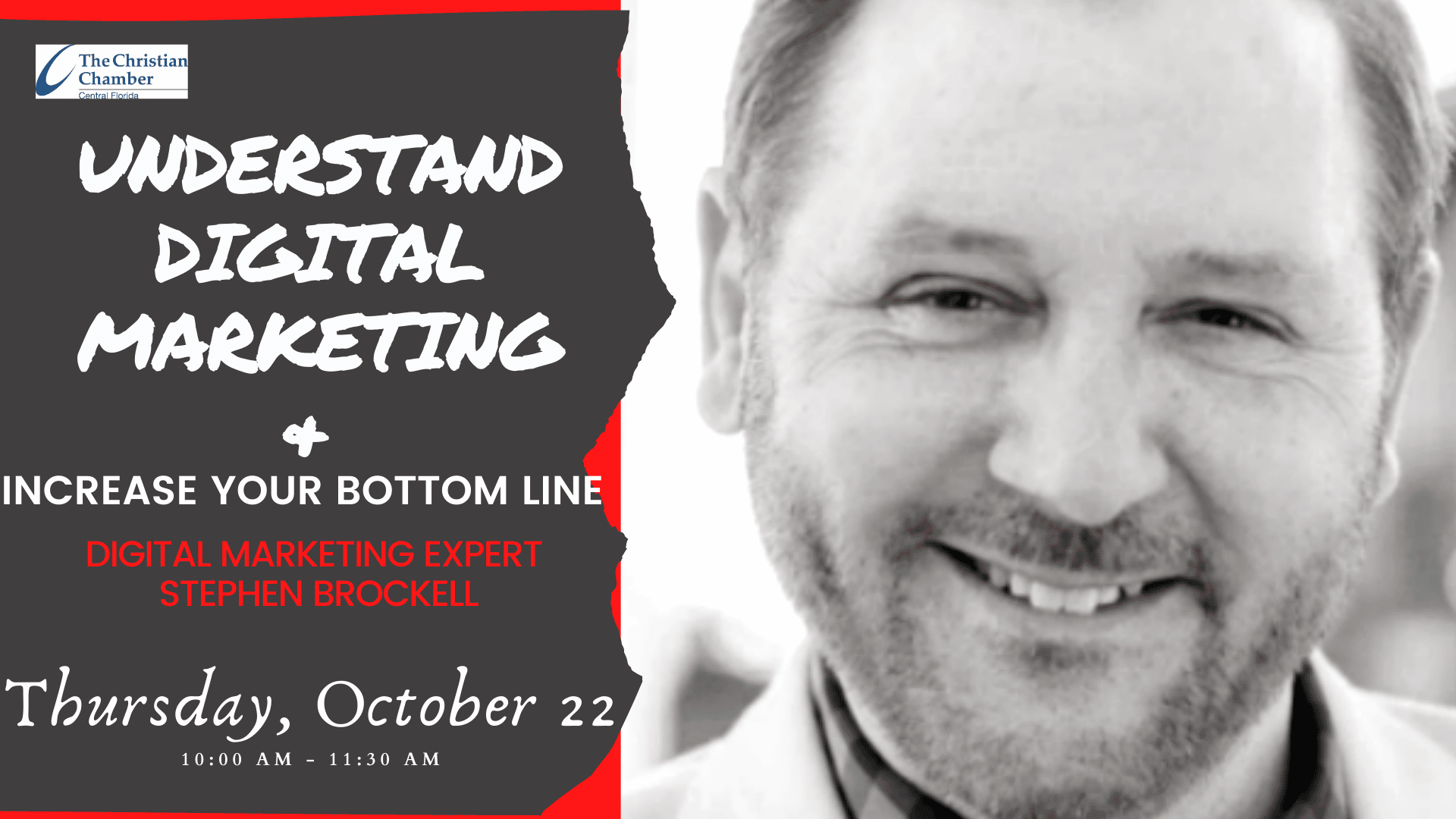 Digital Marketing

Thursday, October 22 – 10:00 AM – 11:30 AM

Free virtual event for members and guests – Grow your business with digital marketing.  Tapping into more than 30 years of experience in sales, marketing, ministry, and organizational leadership, Brockell will explain the power of digital marketing and provide specific strategies for growing your business through the strategic use of internet and online-based digital technologies.
"Technology is driving constant change in the business landscape," Brockell said. "Data-driven marketing solutions will make a substantial contribution to your bottom line."
Hybrid Professional Development Series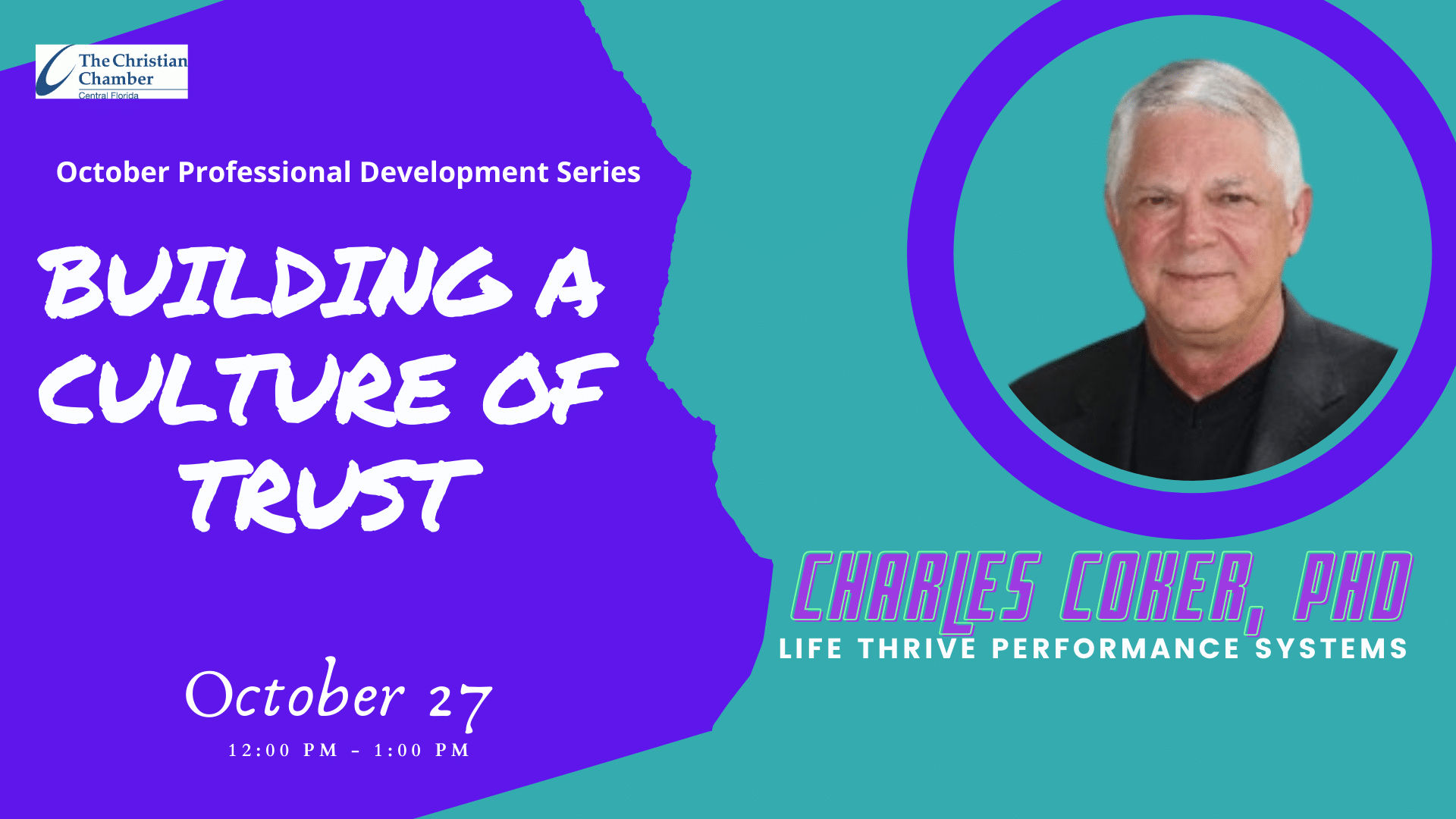 Building A Culture of Trust

Tuesday, October 27 – 12:00 PM – 1:00 PM
Free Hybrid Event For Members – Most leaders believe in the principles of trust and grasp the mathematical relationship between trust and economic performance. In a recent survey, 55% of CEOs think the lack of trust is a threat to their organization's growth. But most have done little to increase trust because they aren't sure where to start.
"Trust is like lubrication. It reduces friction and creates conditions much more conducive to performance." Simon Sinek
In our session, Dr. Coker will introduce you to the five dimensions of Trust that can make or break your ability to lead and ultimately determine if you will grow or stall your organization.
Event Hosted By Megan Aldridge, eXp Realty


WHAT THE MEMBERS ARE SAYING
Testimonials are powerful, here are some of ours.