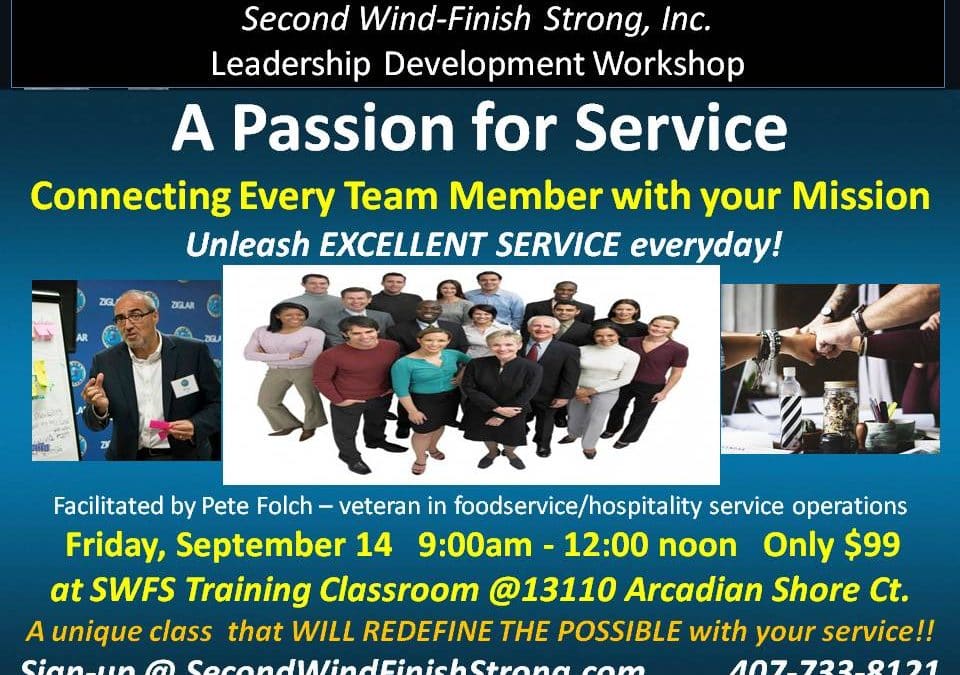 Last month, Pete taught two "half-day" workshops of my signature class "A Passion for Service – Engaging Everyone With Your Mission" for about 105 leaders for a large company here in Central Florida! The classes absolutely "rocked" with energy and high participation levels.
Pete is offering you and other leaders in your organization the opportunity to take this same course at my home training classroom in East Orlando (13110 Arcadian Shore Ct. Orlando, FL): Friday – September 14th 9:00AM – 12:00Noon
Since this is fairly short notice…..Pete is offering these classes for only $99 per person! You will also receive a customized booklet. This class will creatively help you and your leaders take a new fresh look at service!……and take new action!